Destroying a beaver dam without removing the beavers takes a lot of effort, especially if the dam is downstream of an active lodge. Beavers can rebuild such primary dams overnight, though they may not defend secondary dams as vigorously.
Beavers are best known for their natural trait of building dams in rivers and streams and building their homes, known as beaver lodges. They are the second-largest rodent in the world. Beavers continue to grow throughout life. Adult specimens weighing over 25 kg (55 lb) are not uncommon. Females are as large as or larger than males of the same age, which is uncommon among mammals. Beaver dams are created both as a protection against predators, such as coyotes, wolves, and bears, and to provide easy access to food during winter.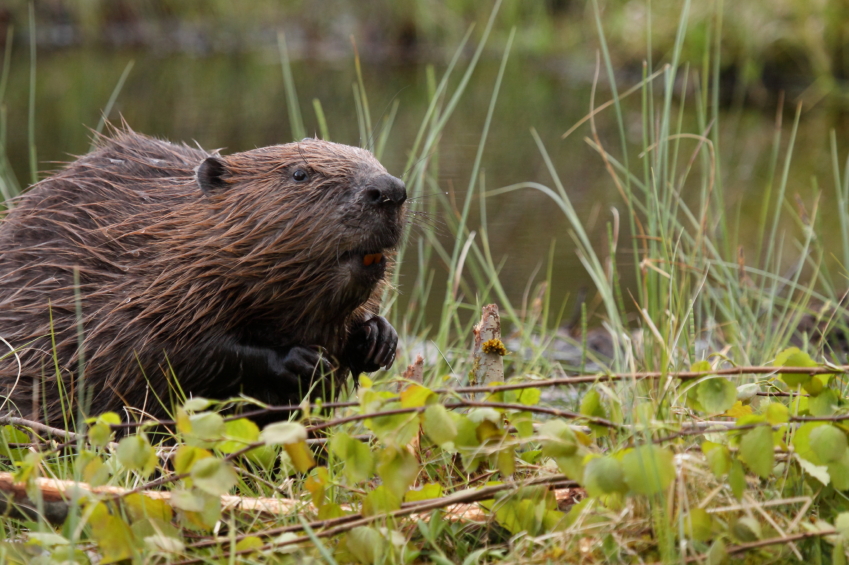 Are beavers causing problems in your lawn or garden?
Beaver and beaver dams can disrupt your landscape; the flooding can cause extensive property damage. This disruption is not limited to human geography; beavers can destroy nesting habitats for endangered species and often destroy mature trees for which they have no use.
Nature's Defense is the most powerful form of Beaver Control available today and your natural solution that is easy to use and guaranteed to work.
What is Nature's Defense? Nature's Defense is a powerful Patent Pending Behavior Modification Scents that uses the strongest, most effective ingredients found in nature today.
35 years of animal research and testing have gone into the development of this first-of-it's-kind organic all-purpose animal behavior modification that is 100% safe, organic, and easy to use.
Now you can use the same research-proven formula professionals use for their animal control business. Controlling beavers is easy by simply sprinkling Nature's Defense organic formula around the area you want to protect; your beaver problem will be solved quickly and easily.
Directions: How to Get Rid of Beavers with Nature's Defense
Sprinkle Nature's Defense granular behavior modification scents directly over and around the areas where the beavers are causing damage. Apply Nature's Defense twice a week for the first two weeks, then once a week for maintenance.