Nature's Defense
---
Never Have Rodent and Other Wild Animal Problems Again!
No Poisons – No Toxic Chemicals – No Killing – No Traps
Safe to Use Around People, Pets, Wildlife and for the Environment
10-Years Real World Professional Testing – Outperforms ALL Other Products and Systems
One-Year Real World University Study Came Back 94.1% Effective
Thirty-five years of research knowledge have been instrumental in developing and designing Weiser's Nature's Defense exclusive BMS wildlife training scents.
Nature's Defense Behavior Modification Scents (BMS) offer an eco-friendly, non-toxic, and effective way to modify the behavior patterns of over 26 species of wild animals around commercial buildings and residential structures – including trees, landscaping, and gardens – year-round.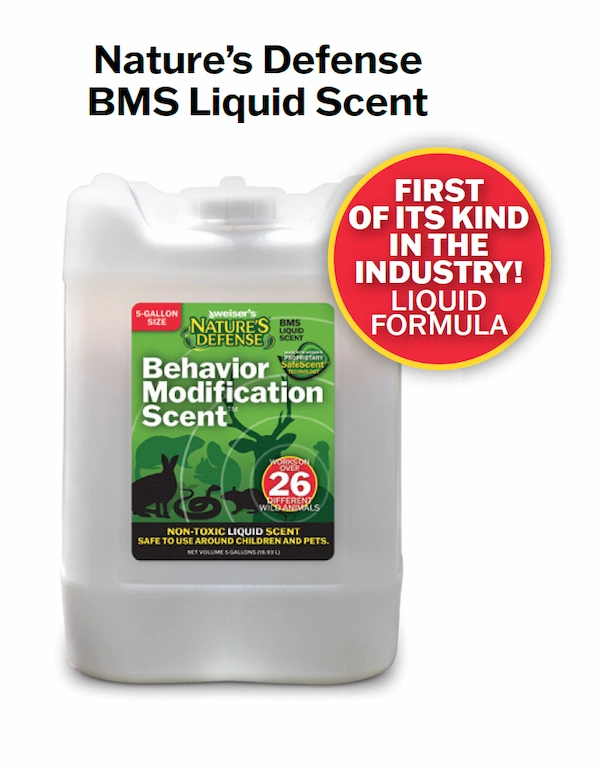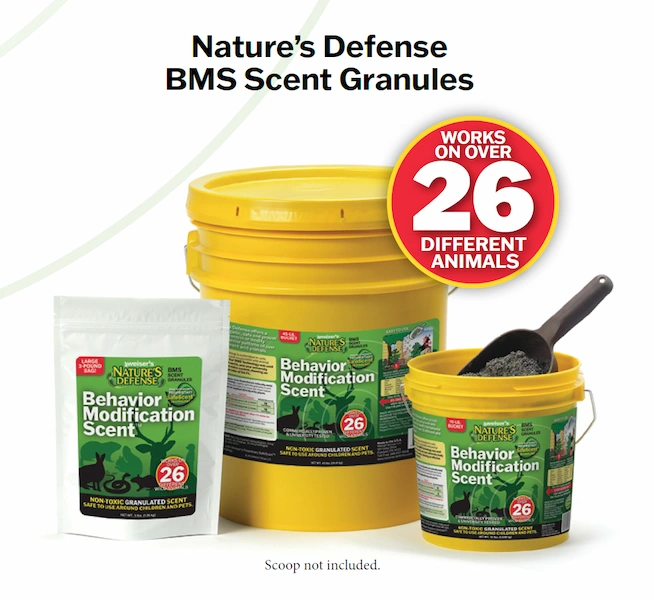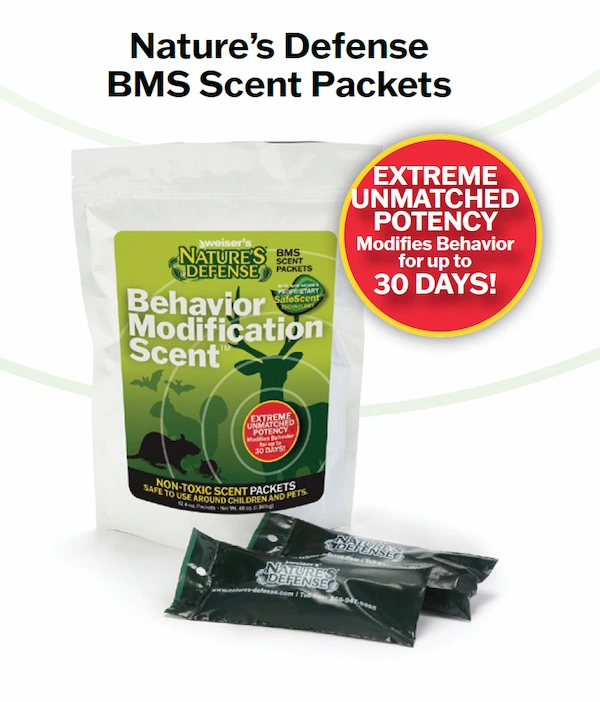 BMS products are fast to apply with no messy applications and can be used together to maximize results quickly.
USA PRICING ONLY
Showing all 5 results